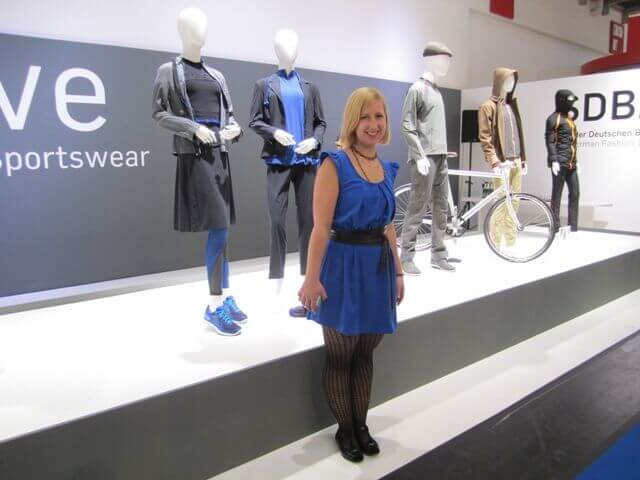 I am a fashiondesigner, with over 20 years of experience (even though I am not even hitting 40!). 
I am specialised in:
Sportswear
Sustainability
Kids Wear 
Technical Garments Design
I work as a freelance designer, consultant and lecturer with startups, brands and schools all over the world from my hometown Rotterdam in the Netherlands.
I love going into detail about design features, new materials and cosmetic ideas around technical garments.
As a child I was always drawing and doing arts & crafts. When making a choice for a career, I wanted to do something creative, because that was the one thing in which I outshined my classmates.
In the year 2000 I started a fashion design course at fashion school Marja van Riel/Artemis, in my hometown, Rotterdam in The Netherlands. With no sewing experience and no clue about who's who in fashion, I was struggling a lot in the beginning, because the course focused on high fashion women's wear. That just wasn't me.
Luckily, during my internship in the final year, I discovered children's wear and I loved designing this. I liked the challenge of thinking about the way garments are used and how to combine this with a great aesthetic. I thrived in my final year and graduated cum laude with a creative kids wear collection.
After fashion school, I started as a pattern cutter and design assistant. Within 5 years I was a senior designer for a kids wear collection for a company with over 1200 stores.
My career was going fast because I was quite skilled in making drawings with a computer, combined with a good understanding of garment realisation and a good eye for creative & commercial good design.
After working 7 years as a designer, I wanted to pursuit one of my own ambitions, studying & living abroad. I quit my  job and moved to Falmouth, Cornwall in the UK, to study performance sportswear design.
During those 2 years I focussed on 2 things: 
Designing Sportswear; looking at fit, material use, mindset and details.
Sustainability in Fashion; researching, talking and writing about sustainable solutions in fashion at that time. 
I managed to combine the two in several collections I made. Following my passion has won me a European Fashion Award, Fashion Collection of the year Award by Nike and has got me noticed by big brands like Adidas and H&M.
After graduating with a first, I was asked by Adidas Outdoor/Terrex to join their team as a kids wear and accessories designer. I moved to Germany to work for Adidas for nearly a year.
When I returned home in 2014, I decided that it was time to tell the world all about sustainable fashion. I started my own T-shirt brand "ChillFish Design", where I sold fashionable T-shirts of sustainable materials. In those five years I learned a lot about what it means to have a brand, market your brand online and offline.
On the side, I started lecturing at fashion school Artemis in Amsterdam and I created my own online fashion school in which I teach on different fashion subjects. I have produced my own lecture program; with video's, lecture books, exercises and live webinars. I have also given several off line lecture days about fashion design and starting your own brand.
After a few years of having my own brand and lecturing I started to miss actually designing and so I went back to my roots as a sportswear designer and went back to freelancing.
I have challenged myself by taking on extreme assignments, like motorcycle gear. I have designed motorcycle jackets with an airbag system and almost got to design the jacket for the Dutch motorcycle police. But I have also designed full kid's wear and workwear.
After 20 years, I have done so many different things and I love taking on a challenge. If you would like to find out what I could do for you, please contact me so we can start the conversation.
A garment can be so much more than a piece of clothing. It can be a dream come true, a builder of confidence, a protector, your best friend... It is my mission to create those garments that are loved for it's function and look.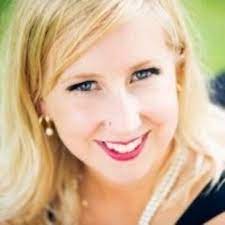 As a person, I am easy to talk to and direct in my communication. I am friendly and like to have a laugh. I am willing to explain anything about the fashion industry as long as I think you are listening and willing to learn.
The first thing we do after you have contacted me, is that we make an appointment for a half hour zoom call. This call is free.
In this call, I would like to find out your story; What is it that you want to create? Why? What have you done in the past and what is your vision for the future? Also, what do you expect of me?
After our online meeting, I will get back to you by email. In this email I will let you know if I think I can help you and give a proposition about a collaboration. I will take on a job if I see something that excites me and if I feel I can really help you. 
I am doing creative work and sometimes it is hard to make estimate a price. I am always open about the costs of a project and I will explain what I can do for you. If I think we are going over budget during a project. I will always let you know in advance. Before we start working together, I always ask for a payment of the first 10 hours in advance. 
Ok, I hope I haven't scared you too much, I just like to be clear. If you think I am the right match for your project, please contact me and let's have a chat!
Would you like my expertise on your next project? I can help with creating fashionable concepts, innovative designs and advise on material usage.